Marilyn "Macky" Goldstein
Post a Message of Sympathy
|
View Messages of Sympathy
|
Printer Friendly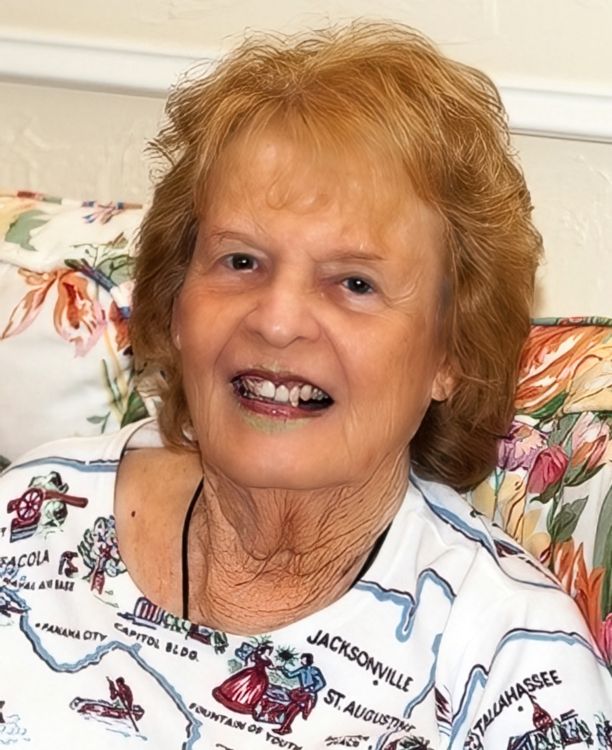 Macky (Marilyn) Goldstein of West Palm Beach, Florida died early Wednesday morning on September 13th. She was 96 years old. Born on January 27, 1927, she was the daughter of Julius and Bertha Freeman. Besides her parents, Macky was pre-deceased by her sisters Ruth Moloff and Phyllis Poushter, and her brother Cyril Freeman. She is survived by her sister Ethel Black and her sister-in-law Ellie Freeman.
Macky was a graduate of Nottingham High School and attended Syracuse University. She was married to the late Erwin Goldstein for over 60 years, and although they were lifetime residents of Syracuse, they moved to West Palm Beach nearly 40 years ago. Macky had a wonderful life filled with many hobbies such as golf, tennis, bridge, bowling, maj jong, cooking and china painting. She traveled extensively with Erwin throughout the US, Europe, Asia and South America. And, as an accomplished bridge player, she was awarded Life Master status. Along with her husband, she was a member of Temple Adath Yeshuran and Lafayette Country Club.
Macky is survived by her three daughters Joyce (Joel) Cohen of West Palm Beach, Cindy Lombardi of Summit, NJ and Barbara (Peter) Shapiro of New York, NY. She had four grandchildren (Jeffrey Shapiro, Sydney Shapiro, Elisabeth Goldstein and John Levene), as well as nine great grandchildren.
A private graveside service for the family will be held on Friday, September 15th at Adath Yeshurun Cemetery.
Donations may be made to MorseLife Foundation online at morselifefoundation.org or can be mailed to 4847 David S. Mack Drive, West Palm Beach, FL 33417 with Attention to the MorseLife Foundation.
www.sisskindfuneralservice.com
Message of Sympathy

Post a Message of Sympathy
Deepest condolences to the whole family.
Written by
Diana (Fay) and Moshe Cahill
2023-09-18 7:23:58 PM
---