Sally Anne Ullman
Post a Message of Sympathy
|
View Messages of Sympathy
|
Printer Friendly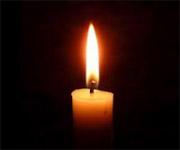 Sally Anne Ullman, 81, passed away early Saturday morning at Menorah Park. Born on May 10, 1942 to Melville and Dorothy Waltzer, she had been a resident of Syracuse for most of her life.
Sally worked part time for Johnson and Johnson for more than 20 years, but her greatest accomplishment was being responsible for getting the certification of Tikva House, a group home for Jewish women. Without her assistance and perseverance Tikva house would never have existed. Beit Tikvah was created by a very determined cohort of women who saw a need and did not stop until they met it. Sally Ullman was one of those women. She believed that religious traditions go hand-in-hand with helping disabled adults connect to society and remember their roots. "The object was to give them a chance to grow into a community where they could lead as normal a life as possible, culturally, socially and emotionally," she said. The Jewish community stepped up to help and the only Jewish group home in Central New York, and the only kosher group home in the upstate area, was established. It has thrived for more than 15 years.
Her family includes her husband Harvey of 63 years; their son Stephan, their daughter Ellen (Lawrence Tillem) Ullman; granddaughter Maya; her sister Cyrelle Enders; and her brother Donald (Debbie)Waltzer. She was pre-deceased by her parents, and her sister Ronni Abramovitz.
Graveside services will be at 1PM on Sunday, September 10 in Beth El Cemetery.
Contributions in Sally's memory may be made to Tikva House.