Ronald Naistadt
Post a Message of Sympathy
|
View Messages of Sympathy
|
Printer Friendly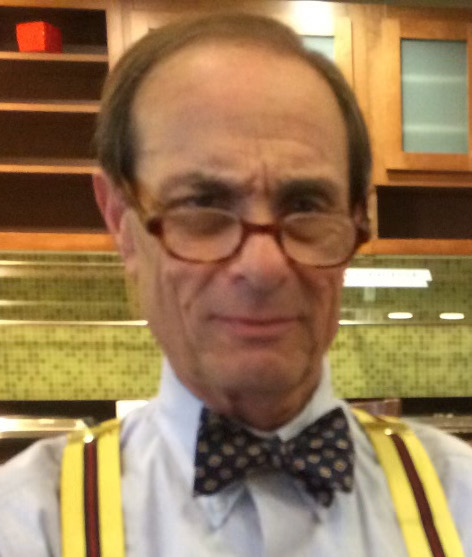 Ronald Naistadt, 76, passed away early Saturday morning with his wife, daughter, and sister by his side. A life long resident of Syracuse, he was born on May 1, 1947 to Gerald and Betty Naistadt.
During his professional career he was a well respected sales representative, admired by customers and colleagues alike for his professionalism and success. He was always dapper, many times with his trademark bow tie whenever he went on a sales call. He had a gift of being able to relate to people and engage in conversations on any subject.
He was passionate about cars and had a lifelong love affair with corvettes, his 2002 black coupe being his current ride. He was a past officer of the Syracuse Corvette Club and thoroughly enjoyed many rally's, and events.
He was a life-time member of Temple Adath Yeshurun, and part of young leadership of Syracuse Jewish Federation. If something peaked his attention, he pursued his research and interest until he was satisfied that he had attained a thorough knowledge on the subject.
Ronnie's family includes his devoted, loving wife Marlene, his daughter Kari (Alan) Fineman, Marlene's children Jonathan, and Bryan, grandchildren Ben, and Rachel; his sister Sherry Rappaport, and a loving extended family.
Funeral services will be at 11AM on Tuesday at Temple Adath Yeshurun. Friends may visit with the family immediately prior to the service at the Temple from 10-11AM on Tuesday, 450 Kimber Road.
Contributions in lieu of flowers may be made to Temple Adath Yeshurun, or Make-A-Wish of CNY.
Marlene and family gratefully acknowledge and thank the loving care given to Ronnie by the staff at both Upstate campuses.
Message of Sympathy

Post a Message of Sympathy
So sad to learn of Ron's passing. My deepest sympathy to the entire family. Michael Gilman
Written by
Michael Gilman
2023-05-20 9:59:22 PM
---
Dear Marlene, Sherry, and entire Naistadt family, We were very sorry to learn of Ron's illness and passing. We appreciated his warmth, gentleness, sense of humor and his sense of optimism. We extend our most heartfelt condolences on your loss. Barbara and David Simon
Written by
David and Barbara Simon
2023-05-21 2:08:02 AM
---
My condolences to the entire Naistadt family. I am so sorry for your loss! May he RIP! Gerry Sohl
Written by
Gerry Sohl
2023-05-21 2:38:19 AM
---
So sad to learn that Ronnie passed. His name and picture brings back the good times we had at Levy Junior and Nottingham High School. I still have my 1964 year book and at the top of page 73 (right corner) Ronnie and Nancy Glynn were voted "Best Dressed." From what I can tell, Ronnie always remained very stylish. Not only did appreciate good taste in dressing but also had a well known appreciation for muscle cars as they would be referred to decades later. When it came to the girls, I remember the dances at the high school as well as the Jewish Community Center. There was no "dirty dancing" and instead we all tried to look cool and master the "twist". The memories are forever and I wish to extend my deepest sympathy to Ronnie's family. We will always love him. Murry Solomon Nottingham High School Class of 1964
Written by
Murry Solomon
2023-05-21 4:35:30 PM
---
So very sorry to hear this news. RIPh
Written by
Fred Davis
2023-05-22 12:07:47 PM
---