Dr. Roger Greenberg
Post a Message of Sympathy
|
View Messages of Sympathy
|
Printer Friendly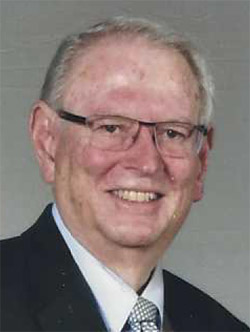 Dr. Roger Greenberg, born in 1941, died Wednesday at SUNY Upstate. He held the rank of Distinguished Professor at the State University of New York Upstate Medical University, where until his retirement several years ago, he headed the Division of Psychology in the Department of Psychiatry. Roger served as a psychologist on the faculty at Upstate for more than 50 years.
As the son of Depression-era parents, he learned early the importance of working hard, studying to get ahead, and saving. Despite coming from a working-class background, Roger was drawn to music and art from an early age, and he was gifted at both. Roger also sharpened his sense of humor from an early age, and this eventually became one of his lifelong interests, and something which generations of his Upstate colleagues, interns, and patients would later remember him for.
After graduating with a degree in psychology from Brooklyn College he relocated upstate from New York City, completing his Ph.D. at Syracuse University, and not long thereafter joining the faculty at Upstate.
Roger will be remembered as a positive, supportive influence in many other people's lives. He touched others through kindness and humor. And fundamentally, he cared.
He is survived by Vicki, his wife of 58 years; by Michael and Lisa, his son and daughter-in-law; and by Hunter and Spencer, his granddaughter and grandson.
Funeral services will be at noon on Monday, May 22 at Sisskind Funeral Chapel. Friends may visit with the family immediately prior to the service from 11-noon at the funeral chapel, 3175 E. Genesee Street.
Burial will be in the Fayetteville Cemetery. Shiva will be observed at the family home Tuesday and Wednesday evening from 7-9
Message of Sympathy

Post a Message of Sympathy
Vicki, Michael, Lisa, Hunter, and Spencer: You are in our thoughts and hearts. We hope the joyful memories of Roger will help to lesson the pain. From: Lisa, Michael, Zoë, and Cade.
Written by
Lisa Schneider
2023-05-20 9:10:49 PM
---
Dear Vicky, Michael, Lisa, Hunter and Spencer, we are so saddened to learn of your loss. May Roger's memory bring you comfort and blessings in this time of sorrow and in future times when you will celebrate his legacy.
Written by
Catia, Yuval, Zoe & Alie Kossovsky
2023-05-21 12:00:09 AM
---
Dear Vicki, Michael, Lisa, Hunter, and Spencer, We are so very sorry for your sad loss and are sending much love and our deepest condolences at this difficult time. We wish you all long-life. Much love, Liron, Heidi, Joshua, and Maya.
Written by
Heidi Pantanowitz
2023-05-21 1:25:10 PM
---