Bette Levine
Post a Message of Sympathy
|
View Messages of Sympathy
|
Printer Friendly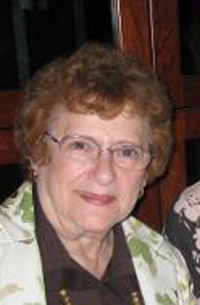 Bette Levine, 87, died early Friday morning at Menorah Park. Bette was a life resident of Syracuse. She married her late husband Ralph in June of 1956 and they settled in Syracuse where they raised their two sons and had a good life.
Bette worked with Ralph over the years in their clothing store, and later they worked together for CPT Systems.
She was a long time member of Temple Adath. She was especially proud to have been the author of "The Talking Baseball", a children's book, and "The Hurricane Within Me", a book detailing her life with Dystonia.
Bette's devotion to her family was most important to her.
She is survived by her sons Shel (Julie), and Phil (Heidi), Grandchildren Jake, Noah, and David; and her sisters Trudy Spector, and Jeanne Glick.
Graveside services will be at 10AM, Sunday in Adath Yeshurun Cemetery
Contributions in her memory may be made to fragilex.org
Message of Sympathy

Post a Message of Sympathy
Shel and Phil so sorry to hear that your mom passed...I have many fond memories talking with her about her books. My deepest sympathy to you and your entire family Michael Gilman
Written by
Michael Gilman
2023-05-20 9:56:24 PM
---