Dr. Susan Salkow Rosenthal
Post a Message of Sympathy
|
View Messages of Sympathy
|
Printer Friendly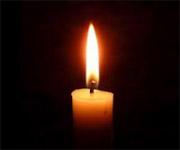 Dr. Susan Salkow Rosenthal, age 78, died peacefully in Syracuse, NY on May 15, 2023.
She was a graduate of Nottingham High School and went on to earn her B.A. and Ph.D. from Syracuse University. Her groundbreaking research on overtrust of computers was decades ahead of its time and still has widespread implications today.
After completing her doctorate, she settled in Ithaca and became a tenured professor in the Ithaca College School of Business for more than 30 years with a focus on organizational behavior before retiring in 2018.
Dr. Rosenthal is survived by her son Rick Rosenthal (Lailee), her daughter Jill Kaufman (Brian), and three grandchildren Abby Kaufman, and Elias and Nina. She was predeceased by her brother Hugh Salkow and her parents Jessie & Irving Salkow.
Burial will be private for immediate family.
Those wishing to honor her life may make a donation in her name to ORT America which provides educational programs to students in under-resourced Jewish communities worldwide.
Message of Sympathy

Post a Message of Sympathy
I am so sorry to hear the news of Dr. Rosenthal's passing. Susie had a major impact on my life and I will forever be grateful to her. She was the chair of the Management Department when I interviewed at Ithaca College - she and Dr. Don Lifton took me for dinner after my job talk and we had such a wonderful time that I knew I wanted to join IC. Susie actively mentored me through my first (somewhat difficult) year as an Assistant Professor. Susie was full of life, super smart and incredibly loving in what she would refer to as her "snarky" way. She will be sorely missed.
Written by
Christine Bataille
2023-05-18 11:24:23 AM
---
It's with a heavy heart that I write this note of deep appreciation and gratitude. Dr. Rosenthal was on the hiring committee that welcomed me to Ithaca College's Business School. During my campus visit, Susie made me feel at home from the moment I met her. She had a wonderful sense of humor combined with a sharp and curious mind. In between jokes, we would always discuss some interesting research topic that would preoccupy her. We would even have debates about which bagels were better, Montreal's or NYC's. I would like to wish her family much strength and comfort during this difficult time. Her grandchildren brought much naches to her life, that was obvious.
Written by
John Vongas
2023-05-18 2:20:02 PM
---
Dr. Rosenthal was a kind, happy person with a wry sense of humor. Susi was so great to me as I began the education phase of my career, and she welcomed me to the Ithaca College faculty community. Plus, she always had the best faculty meetings because they were all about conversation and camaraderie. She was well liked and respected, and she will be missed.
Written by
Brad Treat
2023-05-18 7:45:20 PM
---