Robert Raichlin
Post a Message of Sympathy
|
View Messages of Sympathy
|
Printer Friendly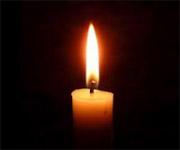 Robert Raichlin, 84, died Thursday in Florida. Born in Syracuse on February 1, 1938 to Nathan and Jennie Raichlin, he had been a resident of Florida for the past 15 years. After retiring he had moved from Marina Del Ray, CA to Boynton Beach, FL
He was a graduate of the Syracuse University School of Enginering. During his professional career he worked for Raytheon, IBM, and Hughes Aircraft. He worked on developing the battery and charging system for electric vehicles; and also on spacecraft development.
He was a member of the electrical engineering honorary fraternity at SU. He won awards for ski racing at Mammoth Mountain, and loved being on the water, especially boating on the Pacific.
His family includes his sister and brother-in-law Judy and Dr. Bruce Seidberg, his niece Allison Seidberg-Pinsky, nephews Dr. Neal Seidberg and his wife Dr. Tobey Kresel, Daniel Seidberg and his wife Jenee; great nieces Jennie Seidberg, Hali Seidberg, Meghan Seidberg, Ashley Seidberg, great nephews Ethan Pinsky,and Cody Pinsky; as well as numerous cousins.
Graveside services will be at 11AM on Monday January 16 in Adath Yeshurun Cemetery.
Contributions may be made to the Pediatric ICU Fund at Upstate Golisano Children's Hospital, Syracuse, NY www.sisskindfuneralservice.com