Herbert H. Heim
Post a Message of Sympathy
|
View Messages of Sympathy
|
Printer Friendly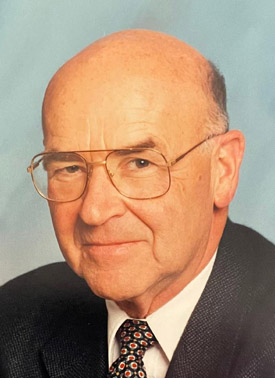 Herbert H. Heim, 92, longtime resident of Fayetteville, NY, and late of Lake Worth, FL passed away unexpectedly November 26th.  Born in Germany, Herb lived his first 10 years in Mannheim before fleeing the Nazis with his mother, the late Gertrude Heim.      
Herb and his mother traveled on the Trans-Siberian Express followed by a journey across the Pacific landing in Washington.  Herb found safety and happiness in the home of Fayne and Eddie Rose on the east side of Syracuse, NY.   Herb fell in love with his adoptive hometown, often referring to Syracuse as God's Country.  He graduated from Nottingham HS and earned undergraduate and law degrees from SU, where he also met Esther, his wife of 67 years.    
Herb practiced law for 60 years, mostly with Heim, Koldin, Canter and Levine, which later became the Koldin Law Center.  His career focused on real estate matters and Elder Law.  He served as President of Lafayette Country Club, and of Kimry Moor Homeowners Association.  
Herb was known for his amazing kindness, generosity, gentle soul and magnificent sense of humor.  He is survived by his daughter Nancy (Victor Reskin), sons, Robert and Edward (Christian Lynch) as well as his beloved grandchildren Nick, Matt, Ben and Ellie.  
A memorial service will be held in Lake Worth, Florida at a future date.  In lieu of flowers, donations may be made to Temple Concord, 910 Madison Street, Syracuse, NY 13210.
Message of Sympathy

Post a Message of Sympathy
Wishing Nancy and the rest of your family peace, comfort and wonderful memories of a long rich life.
Written by
Stephen Nash
2022-11-30 2:38:34 AM
---