Peter H. Scheibe
Post a Message of Sympathy
|
View Messages of Sympathy
|
Printer Friendly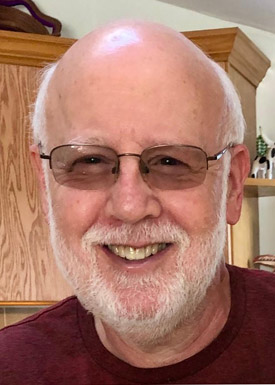 Peter H. Scheibe, 71, of Syracuse died suddenly at home on November 25, 2022. Born in NYC, he had been a resident of Syracuse for more than 40 years. He was a graduate of Harpur College, and the University of Wisconsin where he earned his Master's degree.
Peter retired from the Syracuse School District as a Speech Pathologist. His family and many friends will remember him for his willingness to help others, his wit and his generosity of spirit. Over the years he volunteered with the Syracuse Peace Council, the Syracuse School District, the Westcott Community Center, Parents for Public Schools, and the Northside Learning Center. He was on the board of the Cooperative Federal Credit Union for more than 20 years, and served on the budget committee.
Peter loved family, chosen family, books and movies, laughing, gardening, and talking politics.
He was pre deceased by his parents Erich and Kaete Scheibe, step-daughter Erika Jacobson, and sister-in-law Judith Scheibe.
He leaves his wife Margaret Gelfuso, brother Robert H. Scheibe, nieces Alexandra Scheibe and Gabrielle (Mike) Rabinovitch; and great niece Julia Scheibe
Funeral services will be at 11AM on Wednesday November 30 at Sisskind Funeral Chapel. Friends may visit with the family immediately prior to the service from 10 to 11AM at the funeral chapel, 3175 E. Genesee Street. Burial will be in Oakwood Cemetery.
Message of Sympathy

Post a Message of Sympathy
I'm shocked and so sad and so sorry, Margaret. I'm making every effort to be there Wednesday. All my love.
Written by
Gary Weinstein
2022-11-27 4:25:47 PM
---