Jay M. Land
Post a Message of Sympathy
|
View Messages of Sympathy
|
Printer Friendly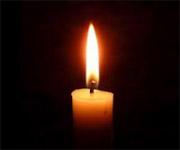 Jay M. Land, 83, died Tuesday afternoon in the comfort of his home surrounded by his loving family. He was born on February 19, 1939 in Washington D.C. to Louis and Shirley Land. He was a graduate of the University of Maryland and received his PhD. in Clinical Psychology from Syracuse University. His first academic job was at University of Ohio, and he returned to Syracuse one year later in 1968 to join the faculty in the Department of Psychiatry at Upstate University Hospital. He later established his private psychotherapy practice and remained on the Clinical Faculty.
He served several terms on the Board of the New York State Psychological Association.
Jay was passionate about human rights and served as President of the Board of our local Planned Parenthood. He was a "card carrying" member of the ACLU and wore an American Flag pin on his lapel, firmly believing liberals should reclaim the Flag.
Brilliant and articulate, Jay touched (and changed) thousands of people's lives through his work.
His family includes his wife of forty-five years, Linda, and their blended family including his daughters Elizabeth, and Rebecca; Linda's sons Matthew (Susan), and Steven (Erin); grandchildren Sabina, Jonah, Zachary, Rubin, Ellis, Cassia, Shay, Jacob, Ethan, Sophie, and Audrey; his sister Nona; and sisters-in-law Muriel and Arlene.
Funeral Services will be at 11:00AM Friday, November 4th at Sisskind Funeral Chapel. Friends may visit with the family from 10-11:00AM at the Funeral Chapel immediately prior to the service.
Burial will be in Frumah Packard Cemetery.
Contributions in his memory may be made to Planned Parenthood Federation of America
Plannedparenthood.org
Shiva will be observed at Linda and Jay's home Saturday evening from 6-8PM, and Sunday from 1-4PM
The service will be live streamed on the Sisskind Funeral Service Facebook page beginning at 11AM on Friday.