Pearl Rosenberg Lipton
Post a Message of Sympathy
|
View Messages of Sympathy
|
Printer Friendly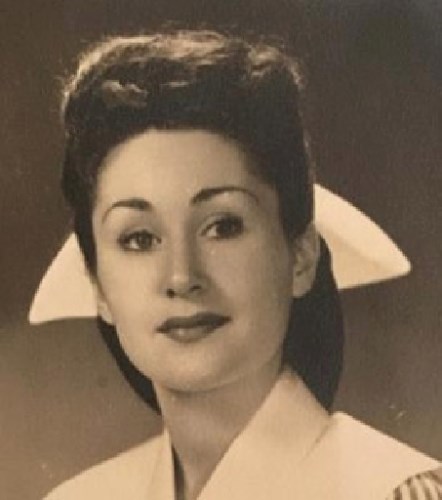 Pearl Rosenberg Lipton of Monroe Township, New Jersey, passed away peacefully on Sunday evening with her family by her side.  
Pearl was Born in Brooklyn in 1928, to Joseph and Fay (née Cohen) Rosenberg, where she resided until moving to New Hyde Park, New York where she raised her family. She later settled in Monroe Township, New Jersey in 2017. She was predeceased by her daughter, Carole Lipton Weiner, son, David A. Lipton, brother, Jerome Rosenberg, and beloved husband and love of her life, Alan Lipton, to whom she was married for 64 years.  
Pearl served as a private duty registered nurse for over 50 years at Long Island Jewish Hospital in Lake Success, New York. She enjoyed nothing more than caring for others. She was active for many years in her temple, the Lake Success Jewish Center and was a dedicated lifetime member of Hadassah, an organization working towards advancing women's healthcare. She loved connecting with others and created conversation groups at her local library in New Hyde Park and generously supported a number of charities over the years.  
Pearl was a talented cook, homemaker, piano player and painter. She created many beautiful paintings and art pieces that she shared with her grandchildren. She enjoyed traveling around the world with her family, most especially to Israel, reading, playing her friends in mahjong and Words with Friends, eating sushi, watching football and a good swig of Baileys. Her favorite thing of all—spending time with her family. Her children, grandchildren and great grandchildren were her pride and joy.  
Pearl had an impeccable memory and never failed to have a special story to share, leading to conversations that could flow for hours. Her grandchildren loved her dearly and will forever cherish their special talks and time spent together.  
Pearl never complained a day in her life. She always had a smile on her face even during the darkest of times. Her strength, courage and positivity was inspiring to many. She will be fondly remembered for her gentle caring nature and most especially for her unique knowledge (just like her late husband, Alan) that she loved to share with all of her grandchildren. She will be dearly missed by all.  
She is survived by her daughters, Joanne Maloff (Dr. Jeffrey) of Jamesville, NY, Susan Goldberg (Norman) of East Brunswick, NJ; son-in-law, Paul Weiner, eight grandchildren, Michelle Burke (Chris), of Fayetteville, NY, Juliet Maloff of Dewitt, NY, Sophia Maloff of Jamesville, NY, Marisa Lieberman (Michael) of Katona, NY, Jillian Lojeck (Jarod) of Stamford, CT, Adam Goldberg (Melanie) of Fanwood, NJ, Sima Slepian (Jarret) of Manhattan, Molly Goodman (Scott) of Roslyn, NY; and eight great-grandchildren, Jacob and Jaya Lieberman, Caia and Teddie Slepian, Chloe and Brooke Goodman, Madeline Goldberg and Cohen Lojeck.  
Shiva will take place at the home of Joanne and Jeffrey Maloff, Saturday 7:00pm-9:00pm and Sunday 7:00pm-8:30pm.  
Memorial donations may be made to the Jewish National Fund.