Barbara Finley
Post a Message of Sympathy
|
View Messages of Sympathy
|
Printer Friendly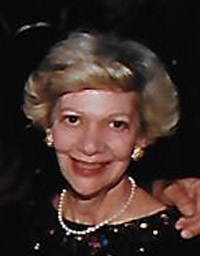 Barbara Finley, 87, passed away on Wednesday, October 5th in Vero Beach, FL.
Born in Syracuse on February 12, 1935 to Harold and Shirley Abelson Finley, she spent most of her life in Syracuse until moving to Vero Beach about 5 years ago.
Barbara was a devoted sister who enjoyed golf, Mah Jonng and spending time with her friends.
She was a member of Temple Concord and maintained her connections with Syracuse and the Temple even after moving to Florida.
Her family includes her beloved sister Fay Finley Rudolph, also of Vero Beach.
Graveside services will be at 10AM on Wednesday, October 12 in the Temple Concord section 30 of Woodlawn Cemetery, Rabbi David Katz officiating.
Contributions to perpetuate her memory may be made to Temple Concord.
Message of Sympathy

Post a Message of Sympathy
So very sorry to hear of Barbara's passing. I've only know her for 5 years but felt she was a close friend. Will miss her emails and calls about her kitty Gracie who she gave to me when she left for Florida. She was and always will be Gracie's other mama.
Written by
Barbara Hanzalik
2022-10-08 2:27:08 PM
---