Hugh Robert Salkow
Post a Message of Sympathy
|
View Messages of Sympathy
|
Printer Friendly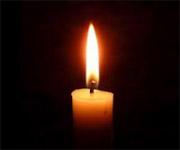 Hugh Robert Salkow, 72, passed away at Central Park Nursing Home. Hugh was born to Jessie and Irving Salkow on May 13, 1950. He was a life resident of Syracuse, most recently as a resident of Brighton Towers. Hugh was a graduate of Manlius-Pebble Hill, and Case Western Reserve University. Earlier in his professional career he had worked with his dad in their family business, S & H Wholesale. A toy distributor located in E. Syracuse. His happiest times were when he was working part time with children as a school aid.
He was predeceased by his parents.
He is survived by his sister Dr. Susan Rosenthal of Ithaca, his nephew Richard Rosenthal, and niece Jill Kaufman.
Private graveside services will be in the Temple Concord section of Woodlawn cemetery beside his parents.
Contributions in Hugh's memory may be made to the ECDP children's programming at the Jewish Community Center.
Message of Sympathy

Post a Message of Sympathy
Susan, Rick, Jill, May you relish the good times with and great memories of Hugh. I know Hugh will live forever through you. Hugs, Vann and Laura
Written by
Vann and Laura Evans
2022-09-28 5:36:46 PM
---