Susan Koldin Levine
Post a Message of Sympathy
|
View Messages of Sympathy
|
Printer Friendly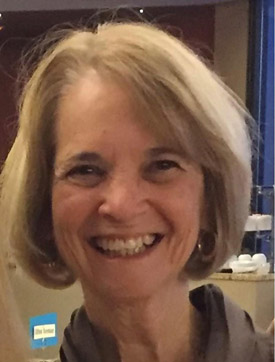 Surrounded by her loving family, Susan K. Levine of Juno Beach, FL, formerly of Jamesville, NY, died peacefully in West Palm Beach, FL on August 17th after an 18 month courageous battle with ovarian cancer. Susan was born in Syracuse, NY on November 29, 1946, to the late Leo Koldin and the late Frieda Cohen Koldin.
A 1964 graduate of William Nottingham High School, she received her undergraduate degree in early childhood education from SUNY Geneseo and her master's in education from Syracuse University. Susan began her teaching career at the Onondaga Nation Indian School in Lafayette, before moving to Maryland where she was an elementary school teacher in Montgomery County, Maryland. After she and her husband Ben returned to Syracuse, she focused her attention on raising her children, before returning to teaching as the remedial reading specialist at Jamesville Elementary School, where she taught hundreds of children the essential skills to become avid readers.
Susan immersed herself in her children's education, serving as a volunteer parent in numerous school programs and attending all her children's music and sports programs, even through college. Susan contributed her time to the Syracuse Jewish Community through her Temple's sisterhood and as the reservations chairperson for several years for the annual dinner dance of the Jewish Home of Central New York. She enjoyed spending her time with her friends at bridge, Mah Jong, golf, and skiing.
Susan and Ben enjoyed many years boating with friends and family on the lakes and rivers of Central New York, on the St. Lawrence River, and in the U.S. and Canadian Thousand Islands. After retirement Susan enjoyed her winters at their Florida home in Juno Beach. She was a lifelong member of Temple Concord. In Florida, Susan was an active member of Temple Judea in Palm Beach Gardens. Her number one joy was sharing and hosting holiday celebrations with friends and family. But perhaps her most treasured "possessions" were her four granddaughters whom she loved above all else and of whom she was so very proud. Susan was a sweet and caring individual who always placed the welfare of others ahead of her own.
Susan is survived by her husband of 53 years, Benjamin; her son Dr. Leonard (Dr. Erika) Levine, of Haddonfield, NJ; her daughter Jennifer (David) Rudnick, of Canton, MA; her grandchildren Phoebe Rudnick, Sage Rudnick, Sophie Levine, and Rose Levine; her brother Dr. Malcolm Koldin, of Maryland Heights, MO; her sisters-in-law Dianne Katz of Smithtown, NY and Jacalyn Kaufman of Fayetteville, NY; her nieces, grand-nieces, nephew and grand-nephew; and several cousins, including Susan Schneiderman whose relationship was more akin to a sister.
Funeral services and burial will be in Sharon, MA.
Contributions in Susan's memory may be made to the Jewish Community Foundation of Central New York, 5655 Thompson Road, Dewitt, NY 13214, Temple Concord, 910 Madison Street, Syracuse, NY 13210 or to the charity of your choice
www.sisskindfuneralservice.com
Message of Sympathy

Post a Message of Sympathy
I am so sorry. We were friends since grade school. She'll be missed.
Written by
Marilyn Zaleon
2022-08-18 6:27:21 PM
---
Susie was a dear childhood friend whose home was always open to our group of friends. Her mother had an open home, and a kind and caring ear for us, which carried over to Sue. I am saddened at her pain and suffering, and feel that I have lost a great love in my life as well. My prayers and sympathy, wishing you warmth and genuine love in remembering the good times. Bruce Leipzig
Written by
Bruce Leipzig
2022-08-19 4:21:47 PM
---
I was so saddened to hear of Sues passing. I worked with her at Jamesville Elementary in the reading room. She was a very kind and caring person. So sorry for your loss. Nancy Ferrante
Written by
Nancy Ferrante
2022-08-21 3:43:05 AM
---