Dylan M. Ursino
Post a Message of Sympathy
|
View Messages of Sympathy
|
Printer Friendly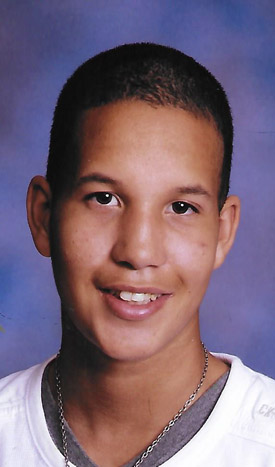 Dylan M. Ursino of Dewitt passed away this past week, peacefully and unexpectedly, nine days after his 28th birthday. It is impossible to express how sorely he will be missed.
Born on the Army base at Fort Campbell, KY, he was raised by adoptive parents in Dewitt, NY He was a graduate of Jamesville-Dewitt High School and attended Onondaga Community College.
Dylan was intelligent, charismatic, warm and generous. People from all walks of life were drawn to him and he formed long-lasting friendships. His attachments to the people he cared about most were deep. Although he was brought up in a middle class environment, Dylan had remarkable insight into the effects of economic and cultural disparities on achievement. He was a very open-minded person with unique perspectives and interest in what he called "sociology" This was no doubt influenced by life threatening challenges that he had to cope with. Also, thanks to the instruction of his Grandpa Eli, he was a very good chess player.
For a time he was thinking of finding a career in law enforcement but his interests evolved and he was planning to start classes in Counseling.. Dylan had a broad range of tastes in music, especially rap and country, as well as a tremendous sense of humor.
Surviving are his parents Janet Jaffe and Andrew Ursino, his brother Alexander Ursino, his aunts and uncles Terry and Pat Castellano, Jerry Jaffe, Jill Jaffe, and Isabelle Thiele, many cousins and many friends. All loved him, and he loved them.
A funeral service will be held on Tuesday July 26th at 1:00PM at Sisskind Funeral Chapel, 3175 E. Genesee Street, Syracuse, NY 13224 Dylan will be laid to rest in Oakwood Cemetery.
If you wish, contributions may be made to honor his memory to AXYS, an organization that promotes research, education, and support for people with certain genetic variations. AXYS, PO Box 659, Paoli, PA 19301-0659
https://axysgenetic.networkforgood.com/projects/165598-in-memory-of-dylan-m-ursino
www.sisskindfuneralservice.com
Message of Sympathy

Post a Message of Sympathy
Dr. Ursino, I am so sorry to hear about your son's passing. I remember working with you at Oneida Correctional Facility as a social worker and I remember how nice and kind you were.
Written by
Priscilla Adolph
2022-07-25 2:09:52 AM
---
condolences to a very special family. Birthday parties and neighbors to my brother and his girls made sweet memories. May you be comforted from heaven now and always. Ahavah gadol Niles GreenhouseMD and extended family
Written by
Niles GreenhouseMD
2022-07-26 7:38:03 PM
---