Robert Bronsteen
Post a Message of Sympathy
|
View Messages of Sympathy
|
Printer Friendly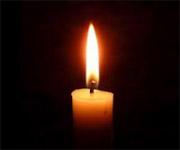 Robert Bronsteen, devoted and loving husband to Nanci Marley Bronsteen for over fifty years. Extremely proud father of Elizabeth and John and friend to their partners Steve and Megan. Grandpa Bob to his very special grandchildren Lily and Michael. Supported with love and caring by his late parents, Belle and Edward Bronsteen and brother Earl and his wife Judy and their families, as well as his sister and brother-in-law Sue and Don Newhouse, their children, and Nanci's late parents Lillian and Harry.
Bob was a graduate of Horace Mann School, Oberlin College, and Colombia Business School. Bob served in the U.S. Arrny with a commendation for outstanding performance as Chief of Fire Direction for the Artillery Battalion and was also Chief of Computer and Chief of Section.
Bob was a former partner in th CPA firm, Edward Bronsteen & Co. and later principle of Robert Bronsteen, CPA, LLC. He served as auditor, tax advisor, executor, and trustee. Bob was an active Big Brother and coach of Hamilton Madison Settlement House.
Graveside services will be Sunday, May 29th, at 3PM in Adath Yeshurun Cemetery.