Cyril Freeman
Post a Message of Sympathy
|
View Messages of Sympathy
|
Printer Friendly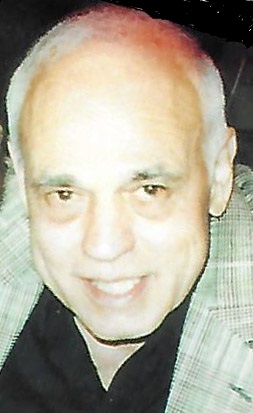 Cyril Freeman, 91, of Fayetteville, NY, died peacefully on May 24th at Francis House. He lived a full life filled with family, friends, athletics, and travel.
He was a graduate of Nottingham High School and attended Syracuse University. His late parents, Bertha and Julius, created a loving family of five children, and Cyril was the only son among four doting older sisters. All appreciated music and several were professionally trained musicians. Cyril excelled as a cellist and, in his early years, played with the Syracuse Symphony. As a youth and long after, he especially enjoyed playing tennis and golf, and he enthusiastically followed many sport teams. He was thrilled to hit a hole in one at Lafayette CC in 1977. After college, Cyril worked with his father and later became owner of his neighborhood grocery store that was located on the west side of Syracuse. The store became a supermarket affiliated with P & C, and with Cyril's gregarious personality, it became a neighborhood meeting place and many customers became like family. During the Korean War, Cyril proudly served in the US Air Force and was stationed in Newfoundland.
Introduced on a blind date, Cyril married Ellie Gordon in 1954, and after retiring from the supermarket business, he became her partner in Freeman Interiors. Together they enjoyed travels to six continents, as well as summer trips to Chautauqua, Tanglewood, Niagara on the Lake, and to Ogunquit, Maine.
Cyril is survived by his loving wife, Ellie, daughters Beth Freeman Warren and Jamie Freeman Saks, grandchildren Arielle and Brandon Warren, and sisters Ethel Black and Marilyn (Mackie) Goldstein, and many close nieces and nephews. He was predeceased by his parents and his sisters, Ruth Moloff and Phyllis Poushter.
Services were held at 11AM on Friday, May 27th at Sisskind Funeral Chapel.
To perpetuate Cyril Freeman's memory, the family has suggested that contributions may be made to:
Make-A-Wish Foundation of CNY: http://www.cny.wish.org or
Dr. Michael Kaplitt's research in Neurosurgery" at Weill Cornell Medicine: https://s010.med.cornell.edu/wcmc/make-a-donation.html (In the "About your gift" section, donors should select "Other" and enter "Dr. Michael Kaplitt's research in Neurosurgery" at Weill Cornell Medicine. In the "Tribute" section, enter your name, in the "This gift is made in memory of" enter Cyril Freeman.)
Message of Sympathy

Post a Message of Sympathy
I lived on Lakeview Ave. where Cy ran the Big M grocery store. I worked part time for Cy. A better kinder individual you will never meet.
Written by
Mark & Joanne Bartowski
2022-05-25 10:07:17 PM
---
My condolences to the Freeman family on the passing of Cyril. I grew up across from his store, he and his wife were always friendly and took time to talk to you. He even would hire us to do small jobs around the store. A great man and a great family again sorry for your loss
Written by
Paul Ranczuck
2022-05-25 9:59:01 PM
---
Ellie - My sincere heartfelt condolences to you as well as your family. Take care. Shalom
Written by
Cathy Brochu
2022-05-26 10:44:30 PM
---
Dear Ellie, Jamie, Beth & Family: Ron and I are so sorry to hear of Cyril's passing. For all of our years knowing Cyril, he really was one of the good guys. He had the greatest personality, smile and a super laugh. We are so sincerely sorry for your loss. Prayers & Hugs!!
Written by
Tracy Poushter
2022-05-28 7:24:20 PM
---