Robert Zaret
Post a Message of Sympathy
|
View Messages of Sympathy
|
Printer Friendly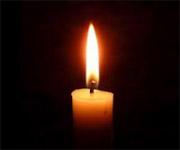 Robert Zaret, 70, passed away Tuesday night at SUNY Upstate Hospital.
Born on November 13, 1951 in the Bronx to Simon and Ann Zaret he had lived most
of his life in the New York area until retiring to Florida 10 years ago. He relocated to Syracuse
5 years ago to be closer to family.
He earned his Master's degree in Educational Psychology from the University of Connecticut.
During his professional career he was an educational training manager for ConEdison in New York.
Robert proudly served his country from 1972-1976 during the Vietnam War in the US Navy,
aboard the USS Detroit.
He was an avid Cruise ship cruiser, loved riding his Suzuki Intruder Motorcycle, education, gardening,
animals of all kinds, travelling and gambling.
His family includes his daughters Alicia (Jonathan Yost) Zaret, Sara (Matthew) Steele, and
Michele Zaret; his granddaughter Olivia Steele; his twin sister Ilene (John) Wehler; and
his brother Allen Zaret. He was pre-deceased by his sister Barbara DeCava
Graveside services will be in Workman's Circle Cemetery at 11AM on Thursday, May 26.
Contributions to perpetuate his memory may be made to Trees in Israel jnf.org; or the Wounded
Warriors project www.woundedwarriorproject.org
www.sisskindfuneralservice.com