Stanley E. Serlin
Post a Message of Sympathy
|
View Messages of Sympathy
|
Printer Friendly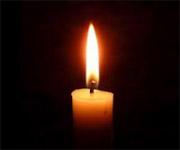 Stanley E. Serlin passed quietly and comfortably on April 16, 2022.  He treasured the company of his close friends and family members. All will miss his wit and kindness.  He is survived by his son, Gerard D. Serlin (Therese Opedisano), his cherished grandsons, Nathan Serlin and John "Jack"Serlin, his devoted companion, Carol Morgan, his sister, Anne, and many loyal friends.  He is predeceased by his parents, Nate and Isabelle Serlin, and his wives, Roberta Serlin and Mary Serlin.   
Born and raised in Syracuse, New York, Stan graduated from Nottingham High School in 1959 and Syracuse University in 1963 earning a BS and eventually an MSW.  After a brief time as a county DSS worker and probation officer, he spent his career working with struggling youth, and he saved every card and note of thanks he received from them.  He continued that same service to his community into retirement with Meals on Wheels and his quiet generosity to several charities in the area, as well as his involvement with and care and attention that he gave to those who passed before us in his work as cemetery chairman for Congregation Beth Sholom Chevra Shas's section of Oakwood Cemetery. 
Stan did not shy away from offering his opinion and advice to those he loved, nor did he hold back in sharing genuine compassion in the face of their losses or struggles.  His authentic and humorous nature earned Stan several lifelong friends, and he could often be found at the All Night Eggplant Restaurant sharing meals, stories and laughs.  He will be sincerely missed. The family wishes to extend a special and sincere thank you to Nolita who both provided him with excellent care that allowed him to stay independent for as long as possible and brightened his life.
Graveside services will be at 11AM on Wednesday, April 20 in the Beth Sholom section of Oakwood Cemetery. www.sisskindfuneralservice.com