Rena Cantor
Post a Message of Sympathy
|
View Messages of Sympathy
|
Printer Friendly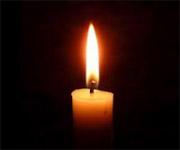 Rena Cantor, 79, passed away peacefully Saturday evening at The Bishop. Born on May 22, 1942 in Oneida to Martin and Gertrude Finkelstein, she had been a resident of Syracuse for most of her life. She was the granddaughter of Kaufman and Esther Fineberg.
After graduating from Nottingham HS in 1960, she earned her bachelor's degree for SU, and then earned her Master's degree in
teaching from SU as well. She began her teaching career in the FM schools and remained with the FM schools until retiring. Before retirement she was a part of the Enders Road teaching staff.
Rena and Allan were married in 1968 and settled in Syracuse where they raised their son Jeffrey and enjoyed a full life. Rena was
a life member of Temple Adath Yeshurun, the sisterhood of the Temple, Hazak, the National Council of Jewish Women and several book clubs including The Novel Divas, a book club of retired FM staff. Rena was an avid reader and was an active member of OASIS. She was a skilled crafter who created personalized cards for all occasions which were very special to everyone that received one.
Her family includes her son Jeffrey (Nancy), grandchildren Alexis, Samantha, and Veronica; her sister Norene Lavine; niece
Hava, nephews Matt, and Aaron (Ashley); and great nieces Elliot, and Elena; and great nephews Isaac, and Benjamin.
Funeral services will be at 11AM on Tuesday at Sisskind Funeral Chapel. Burial will be beside her beloved husband Allan, and
her family, in Adath Yeshurun Cemetery.
Contributions to perpetuate her memory may be made to Hazak at Temple Adath Yeshurun, The Susan G. Komen Breast Cancer fund, or
The National Kidney Foundation.
The service will be live streamed beginning at 11AM on Tuesday on the Sisskind Funeral Service
FaceBook Page. Masks are required for everyone attending the service in person.
Message of Sympathy

Post a Message of Sympathy
I am saddened to hear of Rena's passing. My condolences to Allan and Family.
Written by
Jef Sneider
2022-04-18 8:07:48 PM
---
We were so sorry to hear of Rena's passing. She was such a delightful and fun person. Will miss her. Sincerely, Lynn and Cecile Cohen
Written by
Cecile Cohen
2022-04-19 11:21:08 PM
---
Rena was a long time friend, always accepting and outgoing. I no longer live in Syracuse but we used to write back and forth on the Internet from time to time. I will miss her.
Written by
Marlene Maloff
2022-04-26 6:39:57 PM
---