Edward Z. Menkin
Post a Message of Sympathy
|
View Messages of Sympathy
|
Printer Friendly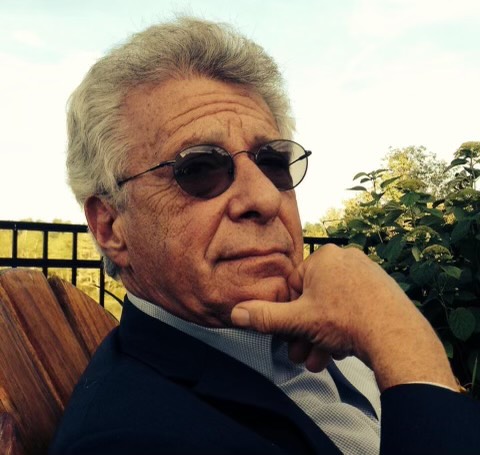 Edward Z. Menkin, 78, passed away on Thursday, March 31 in Naples, FL after a two week battle with acute leukemia. Edward was born on September 6, 1943 in the Bronx and lived with his brother and parents Herman and Mary and graduated from City College of NY  and  taught elementary and middle school children in NYC.  
Edward came to Syracuse in the 1960s and enrolled in the graduate program in the English department where he received his PhD. After several years of teaching as an associate professor of English at SUNY Upstate, where he met his wife Laurie, of 45 years; he then pursued his law degree at Syracuse university and was admitted to the NYS bar association in 1978. Edward worked as an Assistant District Attorney for two years before deciding to open his private practice in 1980 as a criminal defense and personal injury attorney.
Edward excelled in his profession, receiving the recognition of his peers and ensuring all of his clients always received due process under the law. Edward was passionate about the pro bono work he did for his community and during the later years of his practice, he was honored to have served as a chair and member of  the Onondaga County Bar Association  Grievance committee. Edward is also recognized for  his many charitable contributions to his community.
He is known for his story telling, his sense of humor, his kind heart, and his great love for his family and the precious summers on Fourth Lake in Old Forge. 
Edward is survived by his wife Laurie, his brother Victor (Norma), daughter Sara Edsall (Dan), sons David and Jesse and his 3 grandchildren Aiden Edward, Michael and Noah. 
A celebration of Edward's life will be at 4PM on Sunday, April 10th at Temple Adath Yeshrun. Friends may visit with the family immediately prior to the service on Sunday from 3-4PM at the Temple, 450 Kimber Road, Syracuse, NY To virtually attend the service, please visit www.adath.org, and press the play button on the StreamSpot box
Temple Adath requires that everyone entering the Temple must wear a mask throughout the service.
Contributions to perpetuate Edward's memory may be made to Meals on Wheels of Syracuse ~ https://www.meals.org, or or My Father's Kitchen~www.inmyfatherskitchen.org
www.sisskindfuneralservice.com
Message of Sympathy

Post a Message of Sympathy
Deep lamentation and condolences to a wonderful family and legendary attorney. may you know of all accomplishments, community work and generosity can never be repaid. Three words describe Ed:1.B'Shert; 2. Mechayeh and 3.Firgun. Rest in peace Niles Greenhouse, Jonita and extended family
Written by
Niles GreenhouseMD
2022-04-02 12:58:44 PM
---
Eddy represented the best of humankind. He possessed all of our best traits: tolerance for diversity; compassion for the less fortunate; integrity in action; and, oh, such a wonderful sense of humor. Sitting next to him during a three month trial in federal court in 1990 was nothing unusual for him, but for me it was wonderfully unforgettable. Like so, so many, I loved him so, so much. David
Written by
David Lenefsky
2022-04-03 1:44:31 PM
---
I am sorry to hear about the loss of Mr. Menkin. Wishing you all comfort and peace. May you have happy and meaningful memories of him to bring you comfort. My sympathy and best wishes at this difficult time.
Written by
Germaine Darwish Kirk
2022-04-03 4:58:35 PM
---
So sorry to hear of Ed's passing. My family has had many years at Fourth Lake with Ed and Laurie as our great next door neighbors. My Dad Bradford Sears and Ed were great friends. My prayers and sympathy to the family. He will be missed. Pat Bradley and Bruce Hungershafer
Written by
Patricia Bradley
2022-04-04 10:26:31 PM
---
Condolences to the Menkin family. I worked with Ed, so many years ago, in the District Attorney's Office.
Written by
Rhonda Parvese
2022-04-05 2:18:51 AM
---
From Sam and Carolyn Clemence Syracuse New York Our sincere condolences and love to the Menkin Family. Ed Menkin was a beloved neighbor and dear friend. We spent many Thanksgiving holidays and Super Bowl Sundays with him and his family. Ed was a joyful, exuberant, and larger than life person! We feel privileged to have known him and shared part of our life with him. He blessed everyone he encountered and made this world a better place—our community will miss him dearly!
Written by
Sam and Carolyn Clemence
2022-04-06 10:25:22 AM
---
Laurie and family. So sorry to learn of Eds passing. While we knew each other for many years , it was when he had an office at the Gilberti firm and I worked for them that we would talk outside almost every day and I learned what a great person he was. Sorry for your loss. Nick Pirro
Written by
Nick Pirro
2022-04-06 1:32:00 PM
---
Laurie & family, So sorry to hear of Ed's passing and of your loss. I remember when he taught us English at Upstate and when you started dating before the end of the semester. So manner years ago. Cherish the memories and your time together. Our thoughts and prayers are with you. Janet & Jeff Cole
Written by
Janet Holdrege Cole
2022-04-07 8:17:19 PM
---
He was a wonderful gentleman , fair - who always fought for justice. Condolences to Laurie and family.
Written by
Sandra Clarke
2022-04-10 4:21:30 PM
---
Please accept our deepest sympathies for your loss. Laurie and family,our hearts and prayers are with you all. The Kendall family (Judy Howden siblings)
Written by
Ann Kendall
2022-04-11 2:48:20 AM
---
Dear Laurie and family, We were away at the time of Ed's death and are sorry to be so late in acknowledging his passing. We share in the grief of the entire community and know how hard this loss must be for all of you. Ed was an amazing man, funny and so full of life and energy. He gave a lot to the community and will not be forgotten. Our thoughts remain with you. Janice and Dick
Written by
Janice and Dick Geddes
2022-05-09 2:20:10 PM
---
Dear, I came across sisskindfuneralservice.com and wanted to share this great free AI tool. With this tool you write content 10 times faster and with much higher conversion rates. You can use the tool for free via freeaiwriting.com The AI can write blogs, advertising copy, youtube videos and even entire books. We would love to hear your feedback. Kind regards, Bram Freeaiwriting.com
Written by
Bram de Vries
2022-11-23 2:44:41 PM
---
I just learned of the death of my dear friend from grad school, Ed Menkin, who introduced me to my wife of 52 years, Pat. Ed and I were out of touch for many years, but fortunately reestablished our friendship only recently, and I was able to read his memoirs and compliment him on them. So many memories flood back: a freezing Syracuse day going to a football game with his dad, an evening huddled in my small daughter's bedroom watching his favorite western, "Shane," together on her tiny TV, beers together at the Orange. Classes together, when he was clearly the smartest guy going. I miss you and our misspent youth together, old friend. Bob.
Written by
Robert Houston
2022-12-20 6:08:26 PM
---