Morris Richard Kaufman
Post a Message of Sympathy
|
View Messages of Sympathy
|
Printer Friendly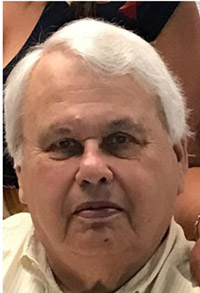 Morris R. Kaufman, 88, passed away peacefully on Tuesday evening at Crouse Hospital with his family by his side.
Morris was born on August 2, 1933 to Abraham and Martha Kaufman in Syracuse. He was raised in Syracuse along with his brother Max, and sisters Mary Waltuck, and Annabelle Kaufman.
He was a graduate of Central HS, and attended Syracuse University. During his professional career he and his brother established Maxmor Development Company which was a builder of homes in CNY, and later transitioned to a wholesale importer of general merchandise.
In 1970 he and Jacalyn were married and settled in Syracuse where they raised their family.
Morris was a member of Temple Beth El, Temple Concord; and the men's clubs of the congregations. He also served as a member of the board of the Syracuse JCC. He was a skilled gin rummy, and blackjack player; a championship caliber ping-pong player; and had a passion and love of cars
Morris's family includes his wife Jacalyn of 52 years; their son Matthew (Marie O'Connor), their daughter Rachael; grandchildren Morgan Rose, and Olivia Annabelle; nieces Randi (Al), Jennifer (David), and Sherri; nephews Bruce (Susie) and Leonard (Erika); brother-in-law Ben (Susan) Levine, and sister-in-law Dianne (Fred) Katz.
Funeral services will be at 1PM on Friday March 18 at Sisskind Funeral Chapel. Friends may visit with the family immediately prior to the service at the funeral chapel, 3175 E. Genesee Street from noon to 1PM on Friday. Entombment will follow in the Temple Concord Mausoleum at Woodlawn Cemetery. Masks are encouraged.
Shiva will be observed at the family home Saturday evening from 7-9, and Sunday and Monday from 2-4 and 7-9.
Contributions to perpetuate his memory may be made to Jowonio; the Fayetteville Fire Department, or the US Holocaust Museum (www.ushmm.com)