Gail Suskind Assidon
Post a Message of Sympathy
|
View Messages of Sympathy
|
Printer Friendly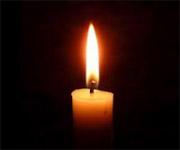 Gail Suskind Assidon passed away on February 12 in Ft. Lauderdale, Florida after waging a hard-fought battle with breast cancer. Born in 1952 at St. Josepth's Hospital to Philip and Ida Suskind, Gail had been a resident of South Florida since 1983.
Gail was raised in Syracuse, graduating from Nottingham High School in 1969. She went on to study social work at Boston University and received her Masters of Public Health at Hebrew University's Hadassah Medical Center in Jerusalem. Gail radiated kindness and warmth, dedicating her entire life to helping others in need, especially the elderly. Gail served as the Program Director for the long-term care program at Onondaga County's Metropolitan Commission of Aging before serving as an Administrator at the Eastside Manor Adult Home in Fayetteville.
Most recently, Gail worked at NOVA Southeastern University where she successfully counseled hundreds of clients to stop smoking. She previously served as a substance abuse specialist for Broward County, helping to assess and counsel veterans and elderly clients in need of recovery.
Despite her many professional accomplishments, Gail was most proud of her family, especially her beloved husband Vivi Assidon of 35 years, their daughter Yael (Cameron), and their son Avi. Gail kept all of her family close, enjoying many summers at the family camp on Otisco Lake with brother Robert Suskind (Leslie), Sybil Schultz, and Diana Suskind.
Gail will forever be remembered for her giant heart, her unrelenting positive spirit, and for her countless selfless acts caring for others. In lieu of flowers, contributions in her memory may be made to the Baldwin Fund.
Message of Sympathy

Post a Message of Sympathy
Bob, Sybil, and Diana--I mourn with you. Gail was a wonderful part of my Wheeler Terrace years. She will be missed. Nancy
Written by
Nancy Tucker
2022-02-16 11:33:44 AM
---
Dear Sybil So sorry for your loss of Your sister, Gail. She was very accomplished and helped many people during her lifetime. May she rest in peace. My heart goes out to you and yours! Fondly Steffi
Written by
Stephanie Stryker-MORGENSTERN
2022-02-16 3:21:04 PM
---
I have known Gail since 1966. Many wonderful summers at the lake as young teens, then adults will be remembered forever. She was kind, caring and a pleasure to be associated with. It was a gift to have known Gail. RIP!
Written by
Philip Corso
2022-02-16 6:19:16 PM
---