Lynne Salop Hawes
Post a Message of Sympathy
|
View Messages of Sympathy
|
Printer Friendly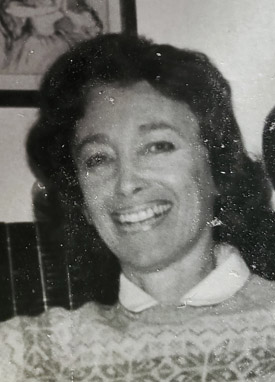 Lynne Salop Hawes
It is with enormous sadness that Lynne Salop Hawes, at age 90 left this world on Monday, January 24.
A graduate of New York University at the age of 19, Lynne later earned a Master's degree in communications. She was an author, and co-author of books, poems, and articles, and was an editor for a major corporation. Lynne was known to have read the New York Times daily from cover to cover. Having a father who was a professional cellist from a family of professional musicians, Lynne loved classical music as well as many other music genres. She was often asked to play the "Boogy Woogy" on the piano to the delight of her family when visiting in Syracuse.
After having lived in Westchester County for decades, Lynne moved to Syracuse in 2016 to The Oaks at Menorah Park. She later moved to Menorah Park where she made a name for herself as one of the 3 "Golden Girls". She and the other Golden Girls sang songs from a broad range of Broadway shows and movies, as well as to the "Classic Crooner", Frank Sinatra, and the Andrew sisters. To the joy of us when visiting her, she liked to sing "Chattenooga Choo-Choo" with gusto, as we played the Andrews Sisters' music video on our phones.
We are deeply grateful for the wonderful people at Menorah Park and the Syracuse Jewish Family Service, who helped this beautiful lady flourish there. One staff member said that Lynne "did a 180" after arriving there. She loved the meals, her friends, the activities, and the socialization. She also loved being in the fresh air and sunshine whenever she could.
Last summer, at age 2, her great-granddaughter Charlotte nicknamed Lynne "Gigi" when she and her family came to visit. Lynne's grandchildren brought her great joy, as the numerous videos and photos on refrigerators can attest. Whether helping grandchildren with piano lessons, playing Monopoly, answering questions about family history, dancing, enjoying good food, eating chocolate, celebrating holidays, and so much more, she was an integral part of our lives. Although this beautiful woman will be missed on earth, our memories of our experiences together with her will be cherished always. We are grateful for the time we were blessed to have had together.
Lynne was predeceased by her daughter Andrea Ellen Terdiman.
She is survived by her daughter Holly Salop Wallace and husband Michael F. Cadin, who loved Lynne dearly; son Evan (Barbara); grandchildren Lauren Linares (Francisco), Leslie Sarraf (David), Jamie Terdiman, Benjamin Salop Wallace, Jeremy Salop Wallace, and Jennifer Salop; and great-grandchildren Michael Andrew Sarraf, Penelope Blake Sarraf, and Charlotte Rose Saraff.
Graveside services and burial beside her parents will be in Riverside Cemetery, Saddle Brook, NJ Donations to perpetuate Lynne's memory may be made to Menorah Park, Syracuse Jewish Family Service.
Or Shaarei Torah Orthodox Congregation of Syracuse.
www.sisskindfuneralservice.com