Steven J. Birnkrant
Post a Message of Sympathy
|
View Messages of Sympathy
|
Printer Friendly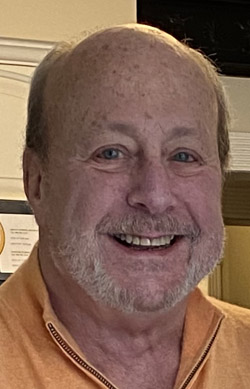 Steven J. Birnkrant, 72, passed away with his family by his side at Menorah Park on Saturday. as a result of pancreatic cancer. He was born on April 5, 1949 in New York City.
Steven had lived in Syracuse for more than 50 years. He worked in retail sales, loved to cook and was devoted to his family and friends.
His family includes his wife Sharon of 49 years; their son Dashiell (Madeleine), grandchildren Shaya, and Sawyer; his mother Ruth D. Seltzer; his sister Kathy Seltzer, his brother Robert (Debbie) Seltzer; his brother-in-law David (Deborah) Newman; and his nephews Max Seltzer, Joshua Shub Seltzer, Daniel Newman, and Jacob Newman.
A celebration of Steven's life will be in the spring.
Contributions to perpetuate his memory may be made to The Foundation of Menorah Park. www.sisskindfuneralservice.com