Isaac Rossoff
Post a Message of Sympathy
|
View Messages of Sympathy
|
Printer Friendly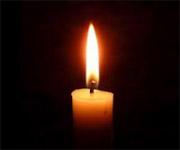 Isaac Rossoff, 99, passed away peacefully at home on Thursday, January 13. Born in Massena, he had lived there until moving with his beloved wife Minnie, of blessed memory, to Syracuse in 1986. They had worked side by side in their family businesses; Isaacs Department Store, and then Isaac's Interior Design, for more than 40 years.
He was a past president of Congregation Adath Israel of Massena, a member of Rotary, and a Mason. Isaac was a proud veteran of the US Army having served during WWII in the European Theatre.
Isaac was pre-deceased by his wife Minnie in 2020; their son Gerald in 1979; his brothers Clarence and Louis; and his sister Roz Fahn.
His family includes his daughters Harriett (Irving) Zucker, Judith Rossoff, and Norma (Jason) Searns;
Grandchildren Danielle, Sean, Adam (Claire), Stuart (Ashley), and Gregory (Amanda);
Great Grandchildren Abraham, Everett, Hudson; and his sister Doris Rosenzweig.
Graveside services and burial will be beside Minnie, and Gerald in Adath Israel Cemetery, Massena
www.sisskindfuneralservice.com
Message of Sympathy

Post a Message of Sympathy
I am so sorry to hear about the passing of Uncle Isaac, who I loved very much. I will miss him, and miss hearing his voice whenever I would call. I send my love and condolences to my dear cousins and their entire families. Love, Bevy
Written by
Beverly Druzin
2022-01-14 3:17:44 AM
---
My deepest condolences on the passing of your dad. He was a wonderful man.
Written by
Peggy Fulton
2022-01-14 5:39:28 PM
---
Jan.16,2022. Dear Harriet, Judy and Norma, Our deepest condolences on Issacs's passing away at 99 years old, we were just informed by David tonight. Isaac was a real Mensch, a great person, always a smile. We loved visiting, Isaac, Minnie and your whole family. We knew Isaac loved Montreal Deli; especially Montreal Smoke Meat (we always declared at US border & said it was for Isaac; the border officers always let us through.) We Fondly remember the picnic's, Massena Beach, all having fun with your whole family. Richard & Gerald Albert & Brian Newman.
Written by
Gerald Albert
2022-01-17 1:05:37 AM
---
Heartfelt condolences to the Rossoff family on the passing of Isaac. He was a very special person. He (and Minnie) will always be remembered with much love and many fond memories. Love to all, Betty and David
Written by
David and Betty Druzin
2022-01-17 2:10:09 PM
---
Our sincerest condolences to Judy and all of your family on the passing of your dad.
Written by
Marty& Bonnie Coleman
2022-01-17 5:19:41 PM
---
Rest in peace Zaide. I will always fondly remember time spent and memories made with you and Bubby when I was growing up. You will always be missed and loved. I know you and Bubby are together again. -Greg
Written by
Greg Walker
2022-01-17 5:43:12 PM
---
Judy, Harriet and Norma, My sincerest condolences to all of you. I will always cherish the fond memories I have of both your Dad and Mom. The one beautiful thing is they are together at last. ❤️❤️ I am most positive that the reunion was incredibly beautiful. ❤️❤️ Warm Hugs, Debbie
Written by
Debbie Simms
2022-01-17 8:16:16 PM
---