Steven Wechsler
Post a Message of Sympathy
|
View Messages of Sympathy
|
Printer Friendly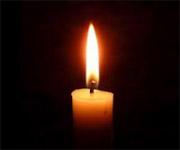 Steven Wechsler, 76, died on Jan. 1, 2022 in Miami. The son of Leonard and Annette Wechsler, Steve was born and raised in New York and graduated from Calhoun High School in Merrick, NY.
Steve earned his undergraduate degree from Cornell University (1967) and served as a Lieutenant JG in the US Navy during the Vietnam War (1969-1972). He was awarded an MBA (1973) and juris doctor (1975) from the University of Michigan.
Steve joined the faculty of Syracuse University College of Law in 1979, and retired as emeritus professor in 2014. He served as associate dean and was a nationally recognized scholar in professional responsibility and commercial law. He was a visiting professor at the University of Michigan (1988) and an adjunct professor at the University of Colorado (1975-79).
Steve is remembered by his law students as "thorough, practical and challenging, and a professor who helped shape our futures."
Prior to academia, Steve practiced law in Denver, Colorado (1975-1979).
For 39 years, until her death in 2019, Steve was married to Stacy Beth Veeder. A devoted couple, they enjoyed vacationing together in the Adirondacks and New York City, and cherished their friends and their homes in Syracuse, New York and Key West, Florida.
Steve was a loving husband and superb cook who enjoyed warmth and good conversation with a loyal group of friends. As a widower, Steve was fortunate to find friendship with Kay Friedlander.
Steve is survived by his brother Wayne Wechsler (Robin); sister-in-law, Debbie Clevenstine (Robert); and nephews Matthew Wechsler, Ralph Dashow and Jonathan Billker (Christina).
Steve will be buried next to Stacy in Fruman Packard Cemetery in Syracuse. A celebration of his life will take place in the spring.
In lieu of flowers, donations to perpetuate his memory may be made to Key West's Sister Season fund: https://www.sisterseason.com/
www.sisskindfuneralservice.com