Shirley Jean Kaitz
Post a Message of Sympathy
|
View Messages of Sympathy
|
Printer Friendly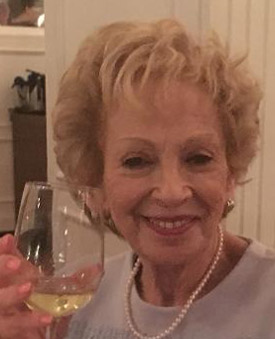 Shirley Jean Kaitz, 90, died Monday morning in Boca Raton, FL. Shirley was born in Syracuse to Saul and Ruth Hodis. She was a graduate of Syracuse University School of Social Work.
Shirley was a member of Temple Adath Yeshurun, the sisterhood of the Temple and was a dedicated and caring part of her community.
After moving to Florida she enjoyed retirement at Boca West Country Club.
Shirley was pre-deceased by her first husband Harris Sarkin; her second husband Abe Kaitz; her sons Stephen, and Allan, and her niece Debra Goldberg Davidson.
Her family includes her sister Lois Goldberg, her brother Mel (Donna) Hodis, her son Mark Kaitz, nephews Michael (Jacki) Goldberg, and Doug Hodis; and nieces Susan (David) Rifkin, Beth (Steve) Pollack, and Jill (Fred) Lewis.
Graveside services and burial in Adath Yeshurun Cemtery are private for the immediate family.
Contributions to perpetuate her memory may be made to Temple Adath Yeshurun or CNY Make-A-Wish