Norman Poltenson
Post a Message of Sympathy
|
View Messages of Sympathy
|
Printer Friendly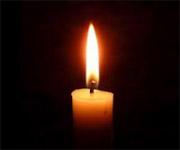 Norman Poltenson, 82, passed away at his home on Sunday, October 10. Born in Syracuse on November 23, 1938 to Hyman and Lillian Pinchuck Poltenson, he had been a life resident of Syracuse.
He was a graduate of St. Lawrence University, and earned his Master's degree in History from the University of Wisconsin. He served in the US Army in Germany.
In 1964 he married Joan Katz, and together they raised their family in Syracuse.
Norman and his brother Arnold worked with their father in the family business- Salina Press. In 1986 Norman founded the CNY Business Journal and BizEventz.
Norm was always an active volunteer in the community. He served on the boards of Menorah Park, The Foundation of Menorah Park, the Jewish Community Foundation and Junior Achievement; as well as a past president, active member and volunteer of Shaarei Torah Orthodox Congregation of Syracuse.
He had an insatiable love of learning~ especially Jewish texts and history. Norm will always be remembered for his beautiful tenor voice that everyone enjoyed hearing at services and holidays.
His family includes Joan, his wife of 57 years; their daughter Marny (Raviv) Nesher; their sons Meir (Nechama) Paltiel, and Rav Yehoshua (Batammi) Paltiel; grandchildren
Tomer Nesher, Shannie Nesher, Nadav Nesher, Re'ayah (Avishav) Paltiel-Engel, Uzziel (Erga) Paltiel, Yitzhar Yaakov Paltiel, Tifferet Paltiel, Hodiyah Paltiel, Beneyahu Paltiel, Eliana Paltiel, Rachel Paltiel, Ayelet (Elayakim) Peretz, Leora Paltiel, Nava Paltiel, Yosef Maor Paltiel, and Meital Paltiel; his brother Arnold (Judith) Poltenson; his sister Fran Farina; and a loving extended family.
Contributions to perpetuate his memory may be made to Shaarei Torah Orthodox Congregation of Syracuse www.stocsyracuse.org; The Syracuse Hebrew Day School www.shds.org; or Yeshivat Lev Ha Torah www.levhatorah.org
The Levaya will take place in Israel on Wednesday night at approximately 7-7:30PM (Israel time). Joan will be returning late Thursday night.
Shiva will be at Joan and Norm's home on Friday from 11:00 AM to 3:00PM, Saturday night from 8:00PM to 9:30PM, Sunday, Monday, and Tuesday from 11:00AM to 3:00PM, and also from 7:00P to 9:30PM. Everyone attending must wear a mask unless fully vaccinated.