Dr. Arnold Moses
Post a Message of Sympathy
|
View Messages of Sympathy
|
Printer Friendly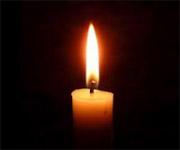 Dr. Arnold Moses, 93, passed away on Wednesday, August 4. His family includes his daughters Linda (Arthur Gurevitch) Moses, Laurie (Richard Gordon) Moses, and Amy Moses; and his grandchildren Eric, Matthew, Jason, Jessie, and Samantha. He was pre-deceased by his wife Carol in December of 2011.
Arnold deeply cared for his family, community, patients, and country. Like his father, he had a long and wonderful life.
Arnold Moses was born in Newburgh, NY. After high school, at the age of 17, he enlisted in the US Army to serve his country. Afterwards, he attended Syracuse University where he earned a BS in Chemistry, magna cum laude, then a medical degree from SUNY Upstate Medical School, with honors. He proudly did his internship and residency in New York City at Monterfiore and Mt. Sinai Hospitals in endocrinology, then was recruited back to Syracuse for a lifetime of service to the medical and scientific communities. He was a distinguished service professor on the faculty at Upstate Medical Center where he served in many positions including the chief of the Clinical Research Center, taught medical students, residents and fellows, mentored junior faculty and cared for patients with thoughtfulness and compassion.
He was well known throughout Syracuse. He had many friends and loved playing tennis and swapping stories with them. The Moses family was one of the original members of Congregation Beth Shalom-Chevra Shas. His biggest joys were his children and grandchildren.
Funeral services were on Friday, August 6th at Congregation Beth Sholom-Chevra Shas in Syracuse; burial in Baron Hirsch Cemtery on Staten Island.  
Contributions may be made to The Mimi and Arnold Weiner Yiddish Culture Fund c/o Congregation Beth Sholom-Chevra Shas;  or the Upstate Medical Alumni Association.
The stream of the service may be viewed on the Sisskind Funeral Service Facebook page.
Message of Sympathy

Post a Message of Sympathy
Ahavah Israel to a man of great scientific knowledge and compassion to every one he knew. Condolences and lamentation to a family of love and kindness. Attending medical lectures since 1962 I learned a lot fom this man. baruch HaShem Niles and Jonita Greenhouse and extended family.
Written by
Niles GreenhouseMD
2021-08-08 11:49:39 AM
---
Dear Linda, Laurie and Amy I just read of your father's passing in the paper today. He was an extraordinary man and such a dedicated doctor. May his memory be eternal and a lasting inspiration for you and all your families. God bless you all! Toni Dalakos
Written by
Toni Dalakos
2021-08-25 1:25:35 AM
---
our condolences to the family. Arnie [and Carol] were good friends who shared many cultural interests. Arnie was a longtime and respected colleague at Upstate, and a role model to so many students, residents and fellows. His career had a lasting impact on the institution. He is missed! We have made a donation to the Upstate Foundation in his memory. Paul E Phillips MD and Sharon Sullivan
Written by
paul phillips
2021-09-20 4:09:05 PM
---