Sheila Pearlman Freedman
Post a Message of Sympathy
|
View Messages of Sympathy
|
Printer Friendly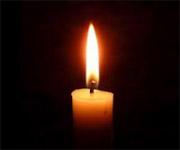 Sheila (Pearlman) Freedman, sister of Carol Chottiner, daughter of Rose and Simon Keller, passed away on October 14, 2020 at the age of seventy two.
She graduated from Monticello High School and later attended Syracuse University for her bachelor's. She received her Master's Degree at New Paltz in special education as teacher of the visually handicapped. She worked at the Sullivan County BOCES as a teacher of the visually impaired.
Sheila valued the close relationships she had with some of her SU classmates. Every year, they would have a reunion where they spent the weekend together. She liked going to Broadway plays and dancing. Best of all, she loved being with her grandchildren and participating in their activities.
Sheila is survived by her two sons Scott Pearlman (Kathy Lyons), Jeremy Pearlman (Tara) and grandchildren Madeline, Gianna, Brayden and Nathan Pearlman. She is also survived by her sister Carol Chottiner.
The gravesite service will take place on Friday, October 16, 2020 at 12:00 pm at the Landfield Avenue Synagogue Cemetary, Old Thompsonville Road in Monticello with Rabbi Ben Zion Chanowitz officiating. Tara and Jeremy welcome phone calls at their home (845) 796-8542. Carol Chottiner will take phone calls on Sunday October 18th, Noon-8 pm, and weather permitting, visitors to her home on Sunday 12 pm to 4 pm.