Ruth Cohen
Post a Message of Sympathy
|
View Messages of Sympathy
|
Printer Friendly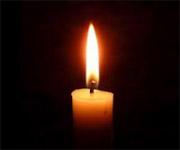 Ruth Cohen died peacefully on September 13, 2020. She was predeceased by her husband, Abraham Cohen, her sister Anne Wolfish (Jerry), and her brother William Gold, all of blessed memory. Beloved mother of: David (Sara Levitt-Cohen) of St. Louis, MO, Judith (Dr. Jeffrey) Stanton of Syracuse, NY, and Justin (Wendy Baker) Cohen of Ann Arbor, MI. Also survived by her grandchildren: Abraham Stanton, Sarah (Roger) Lounsbury, Cleo and Marc Cohen, her great-granddaughter Mila Lounsbury, and many nieces and nephews.
Ruth was born on October 31,1928 in Buffalo, NY. to Paul and Merle Gold, who had fled Russia in 1919 to escape the ongoing persecution of Jews. She had a brilliant mind and was always at top of her class. A graduate of Bennett High School, she received a special New York State scholarship to Cornell University (class of 1950), where she met her future husband and earned her B.A. in Economics.
After graduation Ruth and Abe moved to New York City, and she worked in the Actuarial Department of the New York Life Insurance Company. They later returned to Buffalo and worked at Bell Aircraft until they started their family. In her mid- 40's, Ruth earned her teaching certification from SUNY Buffalo and taught K-12 math in the Buffalo Public Schools. She was a gifted, creative educator.
Ruth was a fantastic cook and took great pleasure in creating delicious meals for family and friends. Her culinary skills made every Jewish holiday memorable. She loved her family, art, music, Broadway shows, concerts, opera, gardening, attending synagogue, singing, swimming, and riding her bike. She was a lifelong member of Hadassah. Ruth and Abe actively assisted her Russian relatives to emigrate to the U.S. in the 1980's -'90's and helped them to make new lives in Buffalo.
The family would like to thank the staff at Menorah Park Home Care, Keepsake Village, St. Joseph's Hospital, and The Iroquois Skilled Nursing Home.
Private burial will be in Buffalo, NY. Memorials may be made to a charity of your choice. www.sisskindfuneralservice.com