Ann Kralstein
Post a Message of Sympathy
|
View Messages of Sympathy
|
Printer Friendly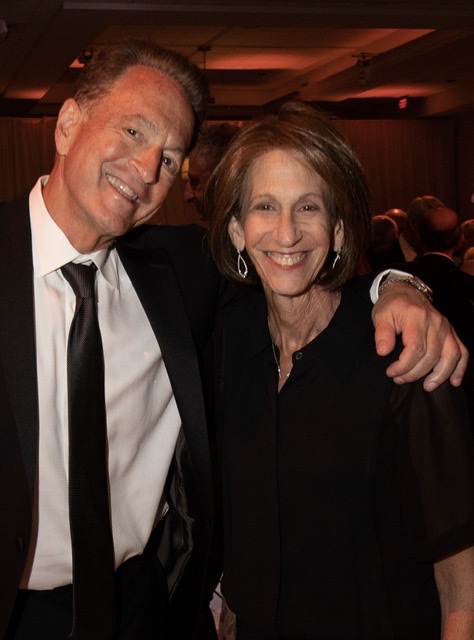 The service for Ann Kralstein will be live streamed beginning at 10:55AM on Friday, July 24 from New Montefiore Cemetery on Long Island.
Everyone is welcome to virtually attend Ann's service.
Please log on to Facebook, and search for the Sisskind Funeral Service page ,touch the tab for videos and the stream will begin.
or...
go to www.sisskindfuneralservice.com, click on the facebook tab, then on the video tab...and the stream will begin.
Message of Sympathy

Post a Message of Sympathy
We are heartbroken to lose our dear Ann. She was a deeply caring friend, and in her sickest moments in this long battle she fought, rarely wanted to focus upon herself. Ann carried on and pushed forward, braver than anyone could imagine, always asking about our family and minimizing her struggle. Sending love and strength to Jeff, Doug and Ashley, Scott and Jessica...all of you the lights of her life. The joy of a new baby coming, filled her throughout her last weeks. Our love goes with you. The Kurtz Family
Written by
Karen Kurtz
2020-07-24 11:51:11 AM
---
We are so sorry for your loss. Ann was an incredible person. She will be missed very much. Sending our love and condolences
Written by
April and marc Stuart
2020-07-24 2:54:01 PM
---
We are so sad today, to say good-bye to our remarkable and brave woman. Our Hearts are with you, We Love you
Written by
Harold and Sherry Matzner
2020-07-24 2:59:07 PM
---
The staff of the American Cancer Fund® at AmericanCancerFund. org is sorry to hear of Ann's passing. We have received a memorial donation in her name and our sincere condolences go out to her family.
Written by
American Cancer Fund
2020-07-24 4:58:29 PM
---
We are very saddened to learn of Ann's passing. Jan and I hold you all in our hearts and prayers and may her memory be for a blessing.
Written by
Ross Evans
2020-07-24 8:14:43 PM
---
Our deepest sympathies on the passing of Annie. We all have very fond memories over the years with Annie. We remember staying with you after the bat mitzvah with the boys. Over the years Annie was a kind and wonderful individual. We will miss her wonderful smile and kindness. Sympathies, Karen & Jeff
Written by
Jeffrey Cohen
2020-07-25 3:33:09 PM
---