Richard Rapp
Post a Message of Sympathy
|
View Messages of Sympathy
|
Printer Friendly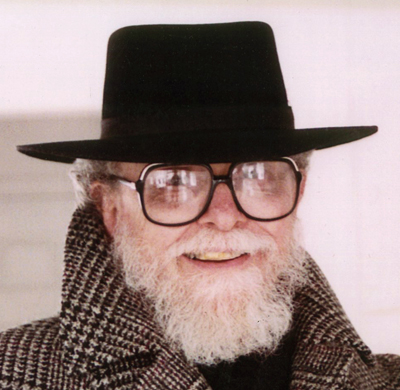 Richard Rapp was born April 26, 1928 and raised in Brooklyn, New York. He died March 25 in Syracuse. He lived in the New York City area his entire life, and worked in the entertainment industry and Democratic politics. He was a world traveler who loved opera and spirited conversation.
As a young man, Rapp's father wanted him to join his accounting firm, but Rapp had other ideas. He loved music. He played piano, taught piano, and worked for Frank Sinatra's publishing company and in concert advertising. Rapp wrote two popular songs that were recorded by Barry Sadler and the Green Berets and Ed Ames.
Rapp was active in the Queens Democratic party, was involved in many successful election campaigns, and worked for New York State Assemblywoman Ann Carrozza for ten years.
Rapp was a devoted member of The Ethical Humanist Society of Long Island in Garden City, NY, and served as its president for many years.
He was the author of several books including "Friends and Illusions" and "A Box of Sand". The novels are based on his family's roots as Austrian Jews who immigrated to New York.
Rapp was predeceased by his first wife, artist Paula Rapp to whom he was married from 1951 until her death in 1973. They shared a love of music, modern dance, art, and political activism.
He will forever be remembered for his big personality, humor, charm, and honest opinions which he never hesitated to share…he was a character!
Richard's loving family includes his wife of 40 years, Sybil Wanderman-Rapp; his children Sue Ellen Rapp and Lorraine Rapp (Dr. Jeffrey Kirshner ); Sybil's children Brooke, Todd and Drew; his grandchildren David, Laine (Brian), Garrett, Skye, Reed and Cayla; and his great-granddaughter Averi.
Services are private in respect of current guidelines. Donations in his memory may be made to The Ethical Humanist Society, 38 Old Country Road, Garden City, NY 11530.
www.sisskindfuneralservice.com
Message of Sympathy

Post a Message of Sympathy
Lorraine your father had a long and interesting life to say the least and those of us that are fortunate to know you can honestly say you took the best of care for your dad at the end of his life. Anything we can do please call. Best wishes to Jeff and David
Written by
neil and joan agrasto
2020-03-26 1:45:20 PM
---