Hillary Bilford
Post a Message of Sympathy
|
View Messages of Sympathy
|
Printer Friendly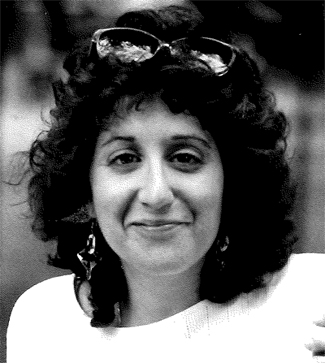 Hillary G. Bilford, 63 of East Syracuse, New York passed away peacefully on Tuesday evening at St. Joseph's. Hospital. Hillary was born April 6, 1956 to Roslyn and Herbert Bilford. She was a 1974 graduate of Nottingham High School. She graduated from SUNY Oswego in 1978 and received her Master of Arts Degree in Gerontology from The University of South Florida in 1982. She also received her Master's in Social Work from Syracuse University in 2006. Hillary was previously a Social Worker at St. Joseph's Hospital.
Hillary absolutely loved to travel around the world and especially enjoyed her trip to Egypt with her Mom. Hillary was predeceased by her Dad in 1993 and her Mom in 2018. Hillary is survived by her brother, Howard Bilford, of Miami, Florida as well as several close friends.
We wish to thank the hospital staff at St. Joseph's Hospital for the wonderful care they provided to Hillary.
Funeral services will be at 12:30 on Sunday,February 9 at Sisskind Funeral Chapel.
A visitation will be from 11 to 12:30 on Sunday prior to the service at the funeral chapel, 3175 E. Genesee Street. Burial will be with her parents in the Congregation Kneses Tifereth Israel cemetery in Glenville, CT.
Contributions in her memory may be made to the Bilford Family Fund at The Central New York Community Foundation.
www.sisskindfuneralservice.com
Message of Sympathy

Post a Message of Sympathy
My condolences to Hilary's family and friends...... she was a close coworker in the ER when I worked there as a nurse and we nick -named her "Hilarious" because she always made us smile!
Written by
Karen Neijstrom
2020-02-05 11:56:57 PM
---
I was very saddened to hear of Hillary's passing. We were colleagues at St. Joe's Hospital for just a few months. I will always remember her wonderful sense of humor! My sincere condolences.
Written by
Cindy Adamowsky
2020-02-06 12:23:00 PM
---
Shocked and saddened to hear f Hillary's passing. May her memory forever be a blessing
Written by
Debbie Davis Hite
2020-02-06 12:27:32 AM
---