Rita Levinson
Post a Message of Sympathy
|
View Messages of Sympathy
|
Printer Friendly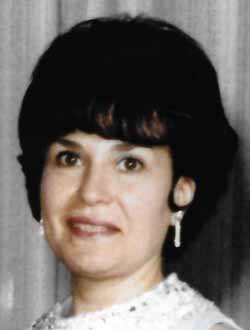 Rita Levinson, 92, died early Tuesday morning, October 1 with her family by her side. Born in London, England, in 1927, she met her husband Paul during WWll. She came to Syracuse in 1946 on a ship with other war brides. She and Paul made their home in Syracuse for the rest of their lives.
She was an active member of Temple Beth El, the Sisterhood of the Temple, and Pioneer Women. Rita was an avid reader who had a sophisticated understanding of social and political issues. She was an excellent cook, baker, and Mah Jong player. Rita was known for her flair for fashion and decorating.
She was pre-deceased by her husband Paul in 2003 after 56 years together. She was also pre-deceased by her daughter Susan, then 6 years old.
She is survived by her children Marsha (Aaron) Zimmerman, sons Michael and Eric; and 4 grandchildren. Rita had a special bond with her granddaughter Dr. Stacy (Dr. James Borin) Loeb. Stacy's natural father died when she was 8 years old. Rita and Paul assisted Marsha in raising Stacy.
Funeral services will be at 4PM on Wednesday October 2 at Sisskind Funeral Chapel,
3175 E. Genesee Street. Burial will be in Beth El Cemetery. There will not be a calling hour prior to the service. Family and friends are welcome to visit at Marsha and Aaron's residence from7-9 PM on Wednesday and Thursday.
Contributions in Rita's memory may be made to The Prostate Cancer Foundation, 1250 Fourth Street, Santa Monica, CA 90401 or online at: pcf.org www.sisskindfuneralservice.com
Message of Sympathy

Post a Message of Sympathy
Dear Marsha and family, SO sad to hear about your Mom. After not seeing her for almost 50 years, how coincidental that I just saw her! My heart goes out to you as losing your Mom is so hard. Thinking of you Suzi
Written by
Suzi Hodes/Colb
2019-10-02 4:59:15 AM
---