Linda Schwartz
Post a Message of Sympathy
|
View Messages of Sympathy
|
Printer Friendly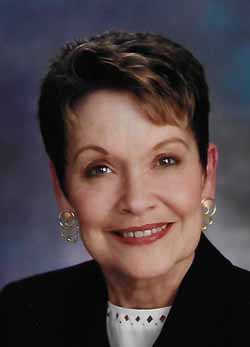 Linda Schwartz, 76, died Tuesday at University Hospital. Born on January 2, 1943, she had been a life resident of Syracuse. She was especially proud of being named 1st runner up in the Miss Syracuse Contest of 1960. During her professional career Linda was the office manager for the architectural firm of Maxine & Horst of Syracuse.
Her beloved husband Neal died in October of 2016.
Her family includes her daughter Tammy (Tom) Nicholson; grandsons Conner, and Ryan; and her sister Paula (Tom) Jablonka.
Funeral services will be at 3PM on Friday, July12 at Sisskind Funeral Chapel. Friends may visit with the family immediately prior to the service on Friday at the funeral chapel, 3175 E. Genesee Street from 2PM to 3PM.
Burial will be in Woodlawn Cemetery.
Contributions in Linda's memory may be made to The Multiple Sclerosis Association of America. www.sisskindfuneralservice.com
Message of Sympathy

Post a Message of Sympathy
Tammy, Tom, Connor and Ryan. Paula. I am deeply sorry for your loss. I will always carry fond memories of your mom. She was such a wonderful part of my life growing up. I especially enjoyed the recent years when she visited Florida. Linda was always smiling and happy person. So positive with all she was going through. Deepest sympathies. Love Kim Eggleton
Written by
Kim Eggleton
2019-07-10 10:51:27 PM
---
Tammy, Tom, Conner and Ryan, We are so sorry to hear of your Mom's (and Grandmother's) passing. We can't be there in person but are sending our thoughts and prayers to you all. We hope your memories sustain you during this time of grief. Love, Kathleen and Eric
Written by
Eric and Kathleen Novicki
2019-07-10 11:09:20 PM
---
Tammy and family, I am so deeply sorry for your loss. Linda was a large part of our family for many years, since I was a small child when she and Judy became friends and later when I worked with her at C&L. My thoughts and prayers are with you all.
Written by
Gail Saunders
2019-07-10 8:27:30 PM
---
Tammy, Tom, Ryan and Connor - We are very sorry for your loss. Please remember Mom/Grandma for all the good times that you had together. And when you think about the Kentucky Derby smile knowing Mom/Grandma will always be watching alongside you.
Written by
Joseph Kuperberg
2019-07-11 12:18:36 PM
---
Tammy & Family: Please accept my condolences, just know that I am here for you, please don't hesitate to reach out, especially during this difficult time. May your mom now be at peace.
Written by
Michelle Clement
2019-07-11 12:40:25 PM
---
What a beautiful, amazing woman! She always made me laugh and feel so good about life. When we met in 1992 at C&L I knew she was special and so glad we enjoyed all the years after with the dinner crew! Linda, you will be missed!
Written by
Laurie (Farchione) Holtsbery
2019-07-11 1:42:40 AM
---
I will never EVER forget Tammy and Mom visiting my home in Houston. "I was Miss Syracuse" After Tammy picked up her jaw, out comes "You were!" Still makes me smile. Tammy you took care of your mom with such love, care and devotion....hold you head high and celebrate your Mom's wonderful life. Sorry I won't be able to attend. I am currently in Louisiana with Hurricane Barry. Shannon and I send our love and hugs. See you soon.
Written by
Heidi Clark
2019-07-11 6:26:06 PM
---
Many thoughts and prayers to Tammy, Tom, Ryan and Connor. My deepest sympathy and condolences during this sad time of loss.
Written by
Lori Bobbo
2019-07-11 6:52:49 PM
---
Linda was such a strong woman. We are so sorry for your losing her. It is time for her to finally have some peace. We will always remember her. Lyndell and Susie
Written by
Lyndell and Susie Schwartz
2019-07-12 12:25:44 PM
---
Tammy, Tom, Connor, Ryan, Paula & family.... I have spent the last 2 days going through 40+ years of pictures of precious memories. Much joy & many tears. May your memories of this amazing women who lived through so much with the heart & courage of a lioness give you strength in your grief. Love to you all Doreen & Jerry
Written by
Doreen Murphy
2019-07-12 12:54:59 AM
---
Allan and I are so sorry to hear of Linda's passing. She was a fun person to be around and will be dearly missed. She fought a long, strong battle. It is our wish that you may find comfort and peace in the weeks and months ahead. With loving thoughts, Allan and Cheryl Maxian
Written by
Cheryl Maxian
2019-07-12 3:00:30 PM
---